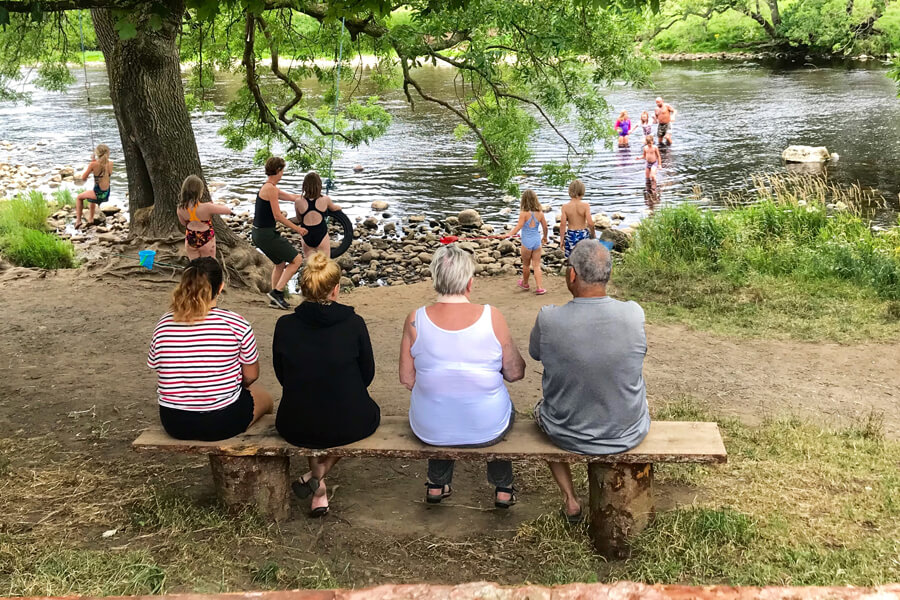 29 Nov

6 Things to Do in Appletreewick
Surrounded by the stunning countryside of the Yorkshire Dales, Appletreewick is a picturesque village with plenty of impressive attractions nearby. Come rain or shine, you'll never be short of something to do, so take a look at some of our favourite places to visit around Masons and start planning your next trip to Appletreewick!
Bolton Abbey is a beautiful country estate with breath-taking scenery and ancient woodlands. With a host of activities available including a nearby farm and ice cream parlour, it's the perfect day out for the whole family.
From welly walks to open-air cinema days, don't forget to check out their website to find out what's on!
Walk in the Yorkshire Dales
We're lucky enough to have the wonderful Yorkshire Dales on our doorstep, and we love nothing more than soaking up the outdoors with a morning riverside stroll. So, whether you prefer a gentle walk or a something more challenging, the Yorkshire Dales is perfect for everyone.
Take a look at this guide to find the best walk for you.
If soaking up history is your thing, a trip to the 900-year-old Skipton Castle should be at the top of your list. This impressive castle withstood a three-year siege in the Civil War and is one of the best-preserved medieval castles in England. A complete medieval fortress, not to be missed!
Masons Campsite is one of the only flat riverside campsites in North Yorkshire, so when it comes to wild swimming, Appletreewick is the place to be! Whether you want to swim or simply enjoy the peace and quiet the idyllic river has to offer, it's a great experience for everyone.
Chase Waterfalls in Malham
At the southern base of the Yorkshire Dales, in just 30 – 40 minutes by car, you can explore the natural wonders of wonderful Malham. Check out its limestone pavement above Malham Cove and work your way towards Janet's Foss, a small and magical waterfall with a lot of charm.
Eat at the Craven Arms Pub
One of our favourite pubs in Yorkshire! With its log fires and wooden beams, the Craven Arms has a cosy and friendly atmosphere, serving real ales and great food! Only a short walk from the campsite, this little pub nestled in the heart of Wharfdale is the perfect place to enjoy a delicious lunch or evening meal.
Check out their Facebook page to see what events are on – they have some great ones!
So, what are you waiting for?! Book your stay at Masons Campsite today and discover all that Appletreewick has to offer for yourself.
You can book online or give us a call on 01756 720 275. We're always happy to answer any questions you have so please don't hesitate to get in touch. And, don't forget to follow us on social media to keep up to date with all our latest offers and promotions!
Instagram: @masonscampsite
Facebook: @masonsappletreewick
Twitter: @masonscampsite
See you soon!