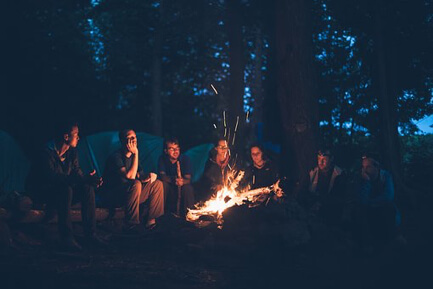 28 Nov

How Camping can Improve Your Mental Health
When it comes to mental health, there isn't a one-size-fits-all approach. However, studies have found that there are many ways we can improve the state of our mental health with the help of mother nature.
Yes, we're talking about camping!
Other than the benefits of fresh air and Vitamin D, here are just a few more reasons why getting outdoors can boost your mood.
Some of the happiest people in the world put their joy down to minimalism, arguing that a simplified life is beneficial for your well-being. Disconnecting from technology for a weekend and enjoying life's simple pleasures can do you more good than you might realise, and who isn't tempted by switching off from the outside world and savouring a hot coffee over an open fire?
Avoiding the overuse of techy gadgets is not only good for our mental health, but for our physical health, too. Phones and laptops have been linked to stress, anxiety and lack of sleep, which can eventually take its toll on our bodies. Luckily, a camping trip can help change all of that, allowing you to unwind, recharge, and feel completely relaxed.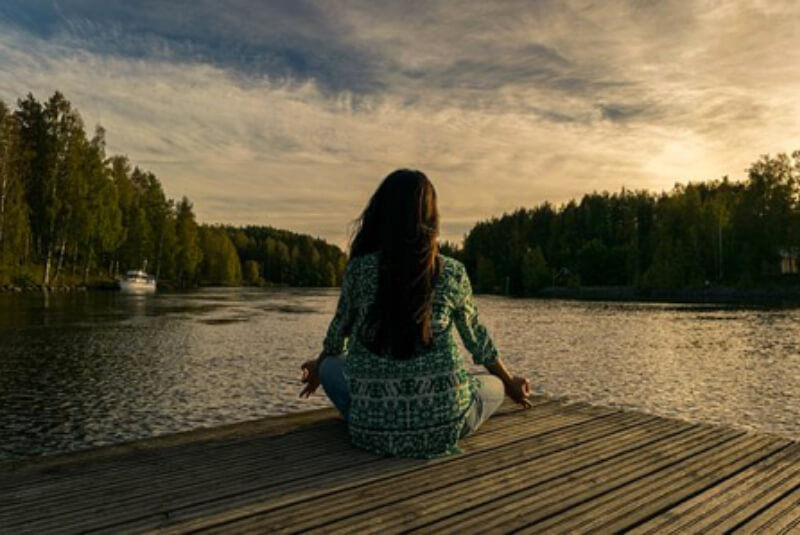 We all know how beneficial exercise can be for both our physical and mental health and, surrounded by stunning scenery and a vast open space, camping is the perfect place to get the blood flowing!
Country walks, swimming and cycling are all great ways to get moving and clear your mind, but camping is also a great opportunity to try something different, such as meditation, yoga or Pilates, which are all linked to improving mental health, too.
Extra tip: try some outdoor yoga under the stars – you'll sleep like a baby!
Away from the distractions of work (and life in general), camping is one of the best ways to focus on your relationships. Whether that be with yourself, your friends or your family, spending time in the great outdoors gives you the chance to stop worrying about what's going on elsewhere and live in the moment.
According to studies, spending time with friends and taking part in group activities (such as a simple sports game or even just a social get together) can improve your health, and because camping is such a friendly environment, it's the perfect opportunity to do just that!
So, if you're thinking about where your next trip should be, or if you're wondering how you can relax after a stressful few weeks, consider a holiday outdoors! We offer both camping and glamping facilities here at Masons, so whether you want to sleep by the river, enjoy the home comforts of a deluxe yurt, or bring along your own campervan, we'd love to accommodate you.
We really care about our guests' experience, so if you have any questions, please don't hesitate to give us a call on 01756 720 275.