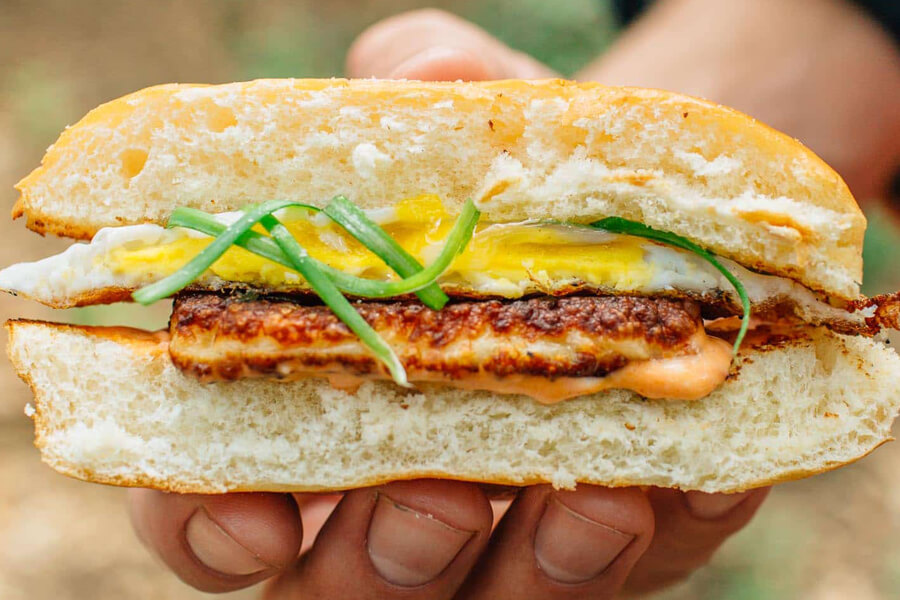 29 Nov

Our favourite easy camping meals
Going camping is very different to most holidays. Unlike all-inclusive trips to Spain and beyond, a camping holiday involves cooking most meals for yourself (unless you decide to have a nice walk to a country pub).
Personally, we love the challenge of cooking with the bare minimum. As long as we have a pot and a campfire, we can cook up a storm! Here are our favourite campfire recipes which are also super easy to make.
Eggs are a must when camping, and at Masons, we have fresh, free range eggs on site to enjoy! Our campfire eggs aren't just ordinary eggs, they're soft and fluffy scrambled eggs, which can be enjoyed on their own or with toast.
For each egg you cook, you'll need 1 tablespoon of milk or water and 1 tablespoon of butter. Whisk all your ingredients together with a fork and add to a pot. Cook your eggs over the campfire and stir by making a figure of eight with your spoon. After several minutes, your fluffy eggs will come to life.
Extra tip: Add some salt and pepper to give them that extra kick.
A lunch time favourite of ours. We like ours with cheese and beans… but you can add whatever you like.
Take a potato and pierce it several times all over with a fork. Then, smear your potato with 1 tablespoon of butter and double wrap it in tin foil.  Take however many potatoes you have and bury them in the hot coals. They should take around 30 to 60 minutes to cook (depending on how soft you want them).
For a quick and easy lunch that the whole family will enjoy, try some halloumi burgers! They'll be ready in minutes and they taste delicious.
Cut your halloumi into 1/2-inch thick slices and lightly brush each side with olive oil. Carefully place your slices on the grill for about 2 to 3 minutes on each side until the cheese is lightly browned and gently crisped. Then, pop them in your burger buns with some fresh salad and whatever sauce you fancy, sit back and enjoy!
Whether you fancy a little desert or an evening snack over the fire pit, banana boats are a real treat!
Simply take a banana and slit it lengthwise through the peel. Make sure you don't cut all the way through to the other side. Fill your banana with some marshmallows and chocolate chips and wrap it up in some tin foil. Cook over the fire for 5 minutes or until the chocolate has melted and enjoy! (You'll need a spoon to eat this one.)
If you're visiting Masons Campsite this summer and want to find out more information on our cooking facilities, please don't hesitate to contact us on 01756 720 275 and we will answer any questions you may have.
If you'd like to book your camping holiday, you can book online or give us a call.
See you soon!