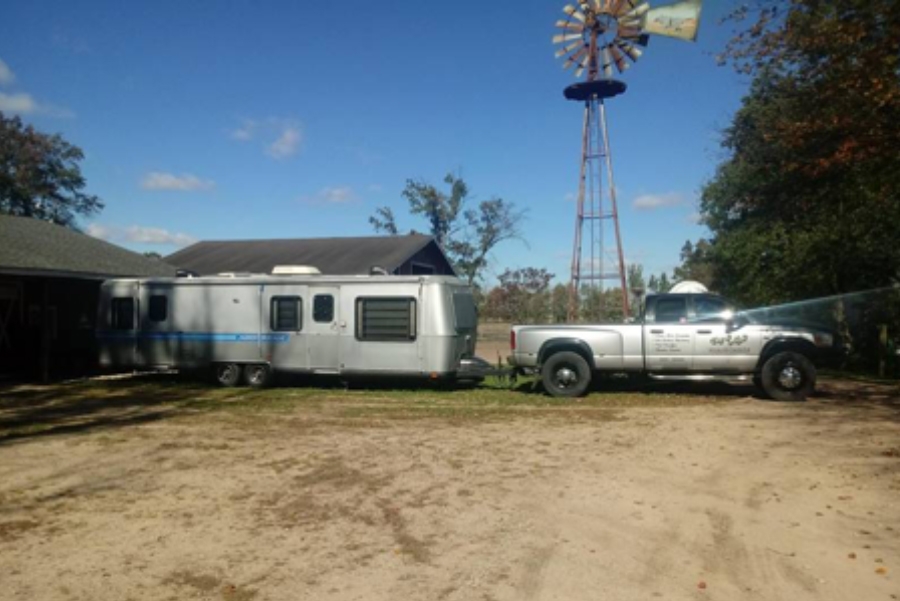 29 Nov

Masons History: The Squarestream
In one of our recent blog posts, we talk about the history of our airstream, and as promised, here is the exciting story of our new Squarestream!
Purchased on eBay in October 2018, we had a lot of fun purchasing it. There was so much interest in the Squarestream we spent hours trying to outbid other buyers, but finally – we won!
The owner was a lovely lady in West Michigan who collected airstreams and would look after them with the utmost care and attention. She would winterise the airstreams, wrapping them up in blankets in the cold weather to protect them from any damage, but after a while (and lucky for us!), she no longer needed the Squarestream.
As with the last model, we needed to get the Squarestream from New York to Liverpool using a roll-on-roll-off boat. So, the Squarestream was driven from West Michigan to New York which was around a 20-hour drive and took our driver three days in total!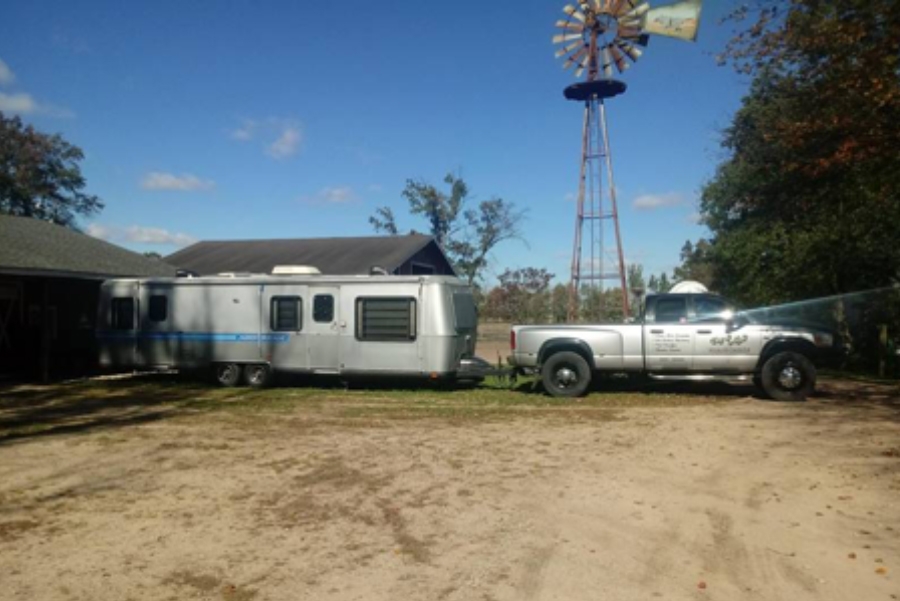 Once in Liverpool, Frankie Wainman (the Stock Cars racing driver who helped us last time) picked up the Squarestream and delivered it to its new home – ready for its transformation!
We knew we needed someone skilled to help us with the revamp, so we sought help from Richard Thompson – a skilful joiner who can work wonders with any material. He worked with us to gut and re-line the vehicle, fix a fire and put in a brand-new floor.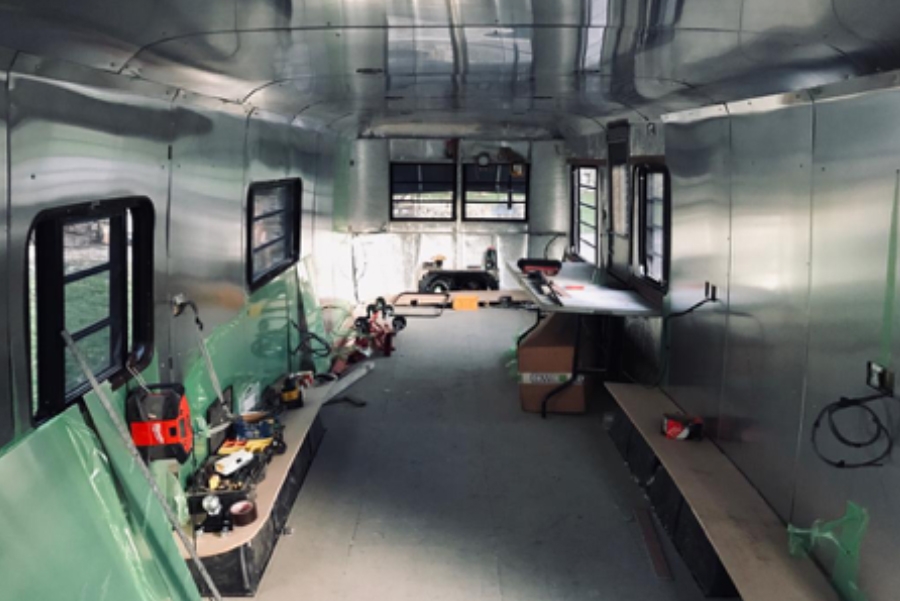 After four months, we're now on with the finishing touches. We're fitting new cupboards along with our Sit Standing Desks (which we've picked to help create an ergonomic working space). The purpose of the ergonomic work space is to ensure it's as safe as possible for our employees and the risk of pain or injury is minimised whilst at work.
How is the Squarestream different to the Airstream?
The biggest difference between the Squarestream and the airstream is the size. As our campsite has grown, our need for more space has too. They say you can actually put a cereal box in the cupboard of a Squarestream (hurray)!
We love our airstream so much that we knew we wanted something similar to create our new office, plus the reflective material of the Squarestream gives the illusion of even more space – which is another nice touch!
We're so excited for our campers to see the new Squarestream this spring/summer and for our team to benefit from their new office.
If you want to see it for yourself and haven't booked your trip yet, you can do so online or by giving us a call on 01756 720 275.
Don't forget to follow us on social media too to keep up to date with all our latest offers and promotions!
Instagram: @masonscampsite
Facebook: @masonsappletreewick
Twitter: @masonscampsite
Our doors open on Friday the 29th of March – so, we'll see you all then!