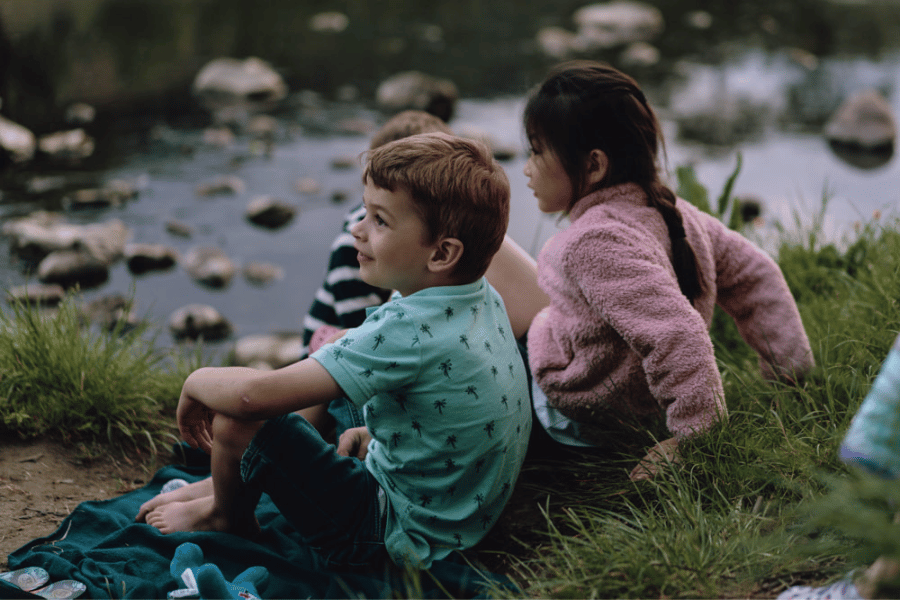 07 Aug

Group camping games

When preparing for your camping trip, it's handy to have a packing list. From sleeping bags to loo roll, torches to tent pegs, we know it can get quite lengthy for the most comfortable stays.

But what about entertainment? If you're coming on a group camping trip, it could be just as useful to pack something to keep the kids entertained while you cook dinner – or for some evening family fun.

Here are some ideas for games we've tried that are a hit with groups of different ages, rain or shine.
Playing cards
The obvious choice for a group camping trip – a pack of cards are small to pack and can be used in so many different ways and with any number of players from one upwards. Use them to play Snap, Happy Families, Rummy, and memory games. Plus Solitaire if nobody else feels like playing!
Uno
A card game that can get quite competitive, Uno is good for all ages including younger group members, and is suitable for 2-10 players. Get the group thinking strategically, and watch out for the Wild Cards!
Explore our camping options
Game Off
This is one of those games which makes for good memories. Aimed at over fives, but definitely suitable for all ages, go head to head against your campmates for a battle royale in five categories: mind, skill, body, courage and luck.
Leave embarrassment at the door as you go one-on-one for everything from memory games to animal impressions to who has the longest little toe. Both a great family or group game… and can even make a good drinking game once the kids have gone to bed.
Dobble
Perfect for camping, this highly rated card game comes in a tin to protect it from the elements – and can even come in a waterproof version (Dobble Beach)!
A game of speed and observation, it's a simple concept for younger players to grasp and play – matching images across the unique cards. There are several ways to play, and it's made for 2-8 players. It comes in lots of character iterations now, from Harry Potter and Marvel to Frozen and Minions, but we prefer the original.
Bananagrams
For slightly older children (7+), Bananagrams is a word game – a little like Scrabble but much more portable. For 2-6 players, a set of letters comes in a banana-shaped zipped bag, with the aim of the game to make words from the letters. No pencil, paper or board is needed.
Want more ideas? Here's 20 family friendly activities
No equipment? No problem
Already set off? Raining and bored? There's a whole host of games you can play with just a pen and paper, or no cards or equipment at all. If you're trying to entertain AND contain the group, try…
Charades
Simon Says
I Went to the Shop and I Bought…
20 Questions
Telephone
Truth or Dare
Two Truths and a Lie
The Winking Assassin
The Animal Game
Never Have I Ever
Consequences
Feeling inspired? Or have you got an amazing game to share with us? Let us know over on Facebook!